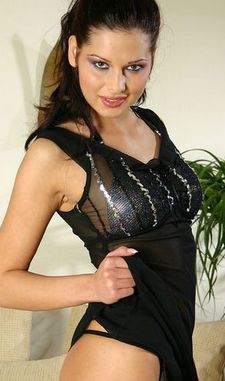 Are you ready to take my strap on, sissy boy?
Close your eyes and pretend that I'm in front of you, rubbing my strap on cock all over your garishly made up face. Feel your red lipstick smear all across your face as I rub my hard cock all around it. Let me see you kiss it. Lick it. Show me how much you want it. We both know you're craving the feel of it in your mouth but I'm going to make you beg for it.
You're going to learn to suck cock and deep throat it like a pro.
And your mouth won't be the only hole that's treated to my strap on sissy training! Those pretty panties of yours are coming down and I'll make you spread wide open for me as I give your hungry sissy pussy a pounding you won't forget. Be prepared for daily strap on training, slut! Then once I have you broken in, I intend to share my slutty sissy with some of my friends. I'll pass you around and we'll take turns filling both your love holes with our big cocks.
Call Ms. Cambrie for strap on sissy training and feminization phone sex.
1 – 888 – 392 – 6118