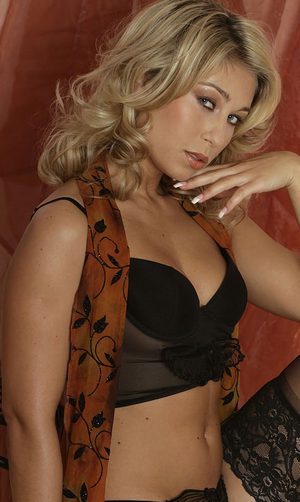 I'm Ms. Karina and I have a thick hard 9 inch surprise for my sissy slut trainees!
No, it's not mine, silly sissy!  Anyone can see that I'm all woman, tall and beautiful with long wavy blonde hair, a soft sexy voice and luscious firm 34c tits. But this Sissy Trainer specializes in sissy cocksucking training and "pimping out" my sissy slut so you WILL be trained to take even the largest cocks in your mouth and learn how to pleasure them properly. My sissy cocksucker training will teach you everything you need to know to be the expert sissy cocksucker and cum swallower you dream of being.
I love dressing my sissies in the sluttiest clothes, like tight tiny dresses so short they don't even cover your ass cheeks. I love putting on your make up and making you into a sexy girl for me. But for this Sissy Trainer, ultimately it's about teaching you the sissy cocksucking skills you need to have to pleasure the stiff hard cocks that I'll be putting in your mouth. My sissy slut's hands, mouth, titties and sissy pussy will all be used and used hard for my pleasure and my profit!
Call now for Sissy Training and feminization phone sex with Ms. Karina
1 – 888 – 392 – 6118