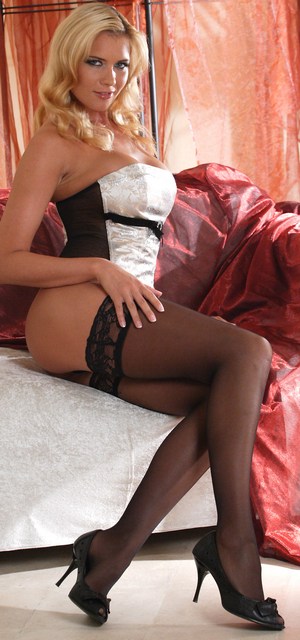 I am Ms. Rosanna,  the sophisticated, elegant Feminization Mistress of your dreams. Lingerie is my passion. I've managed an upscale lingerie boutique and have an instinctive eye for the sexiest feminine clothing. In addition to my store's stock, I have a huge personal collection of beautiful lingerie and irresistible dainties.
I enjoy feminization phone sex and sissy training because I love dressing up my sissy boys and teaching them all the secrets of seductive femininity. There's more to femininity than just putting on a pair of panties and the right Feminization Mistress can give you the guidance you need.  I adore being a woman and love helping my sissies learn to express their girly side.  Do you dream of being a beauty queen? A submissive sissy maid?  A sissy sexpot?  Let me explore those dreams with you and make them real.
Shopping for pretty clothes and dressing up is fun but I enjoy all the many aspects of sissy training. I can be a strict, demanding Mistress with my naughty slssy sluts but I also enjoy more sensual domination with my "girls".
Sissy training with your Feminization Mistress begins right now.  Call me or one of my sissy training Mistress friends at
1 – 888 – 392 – 6118